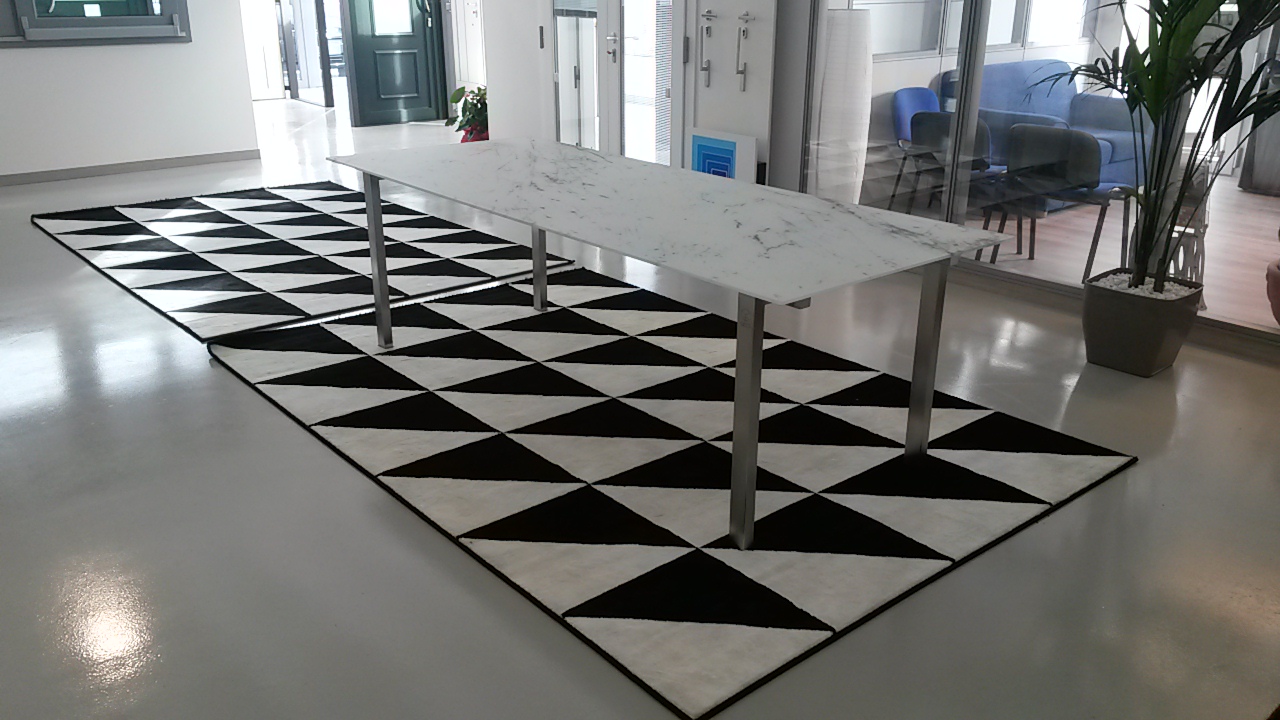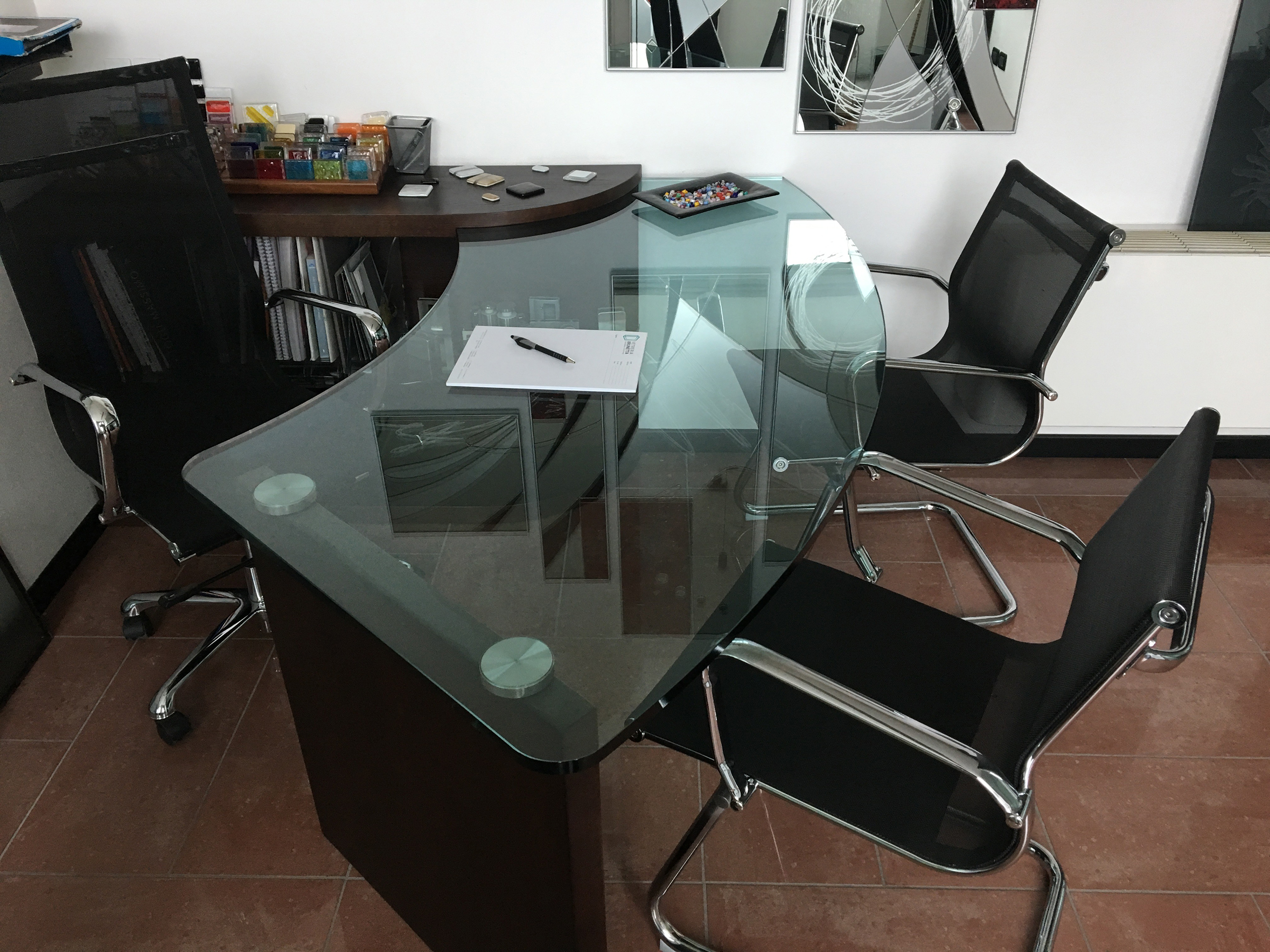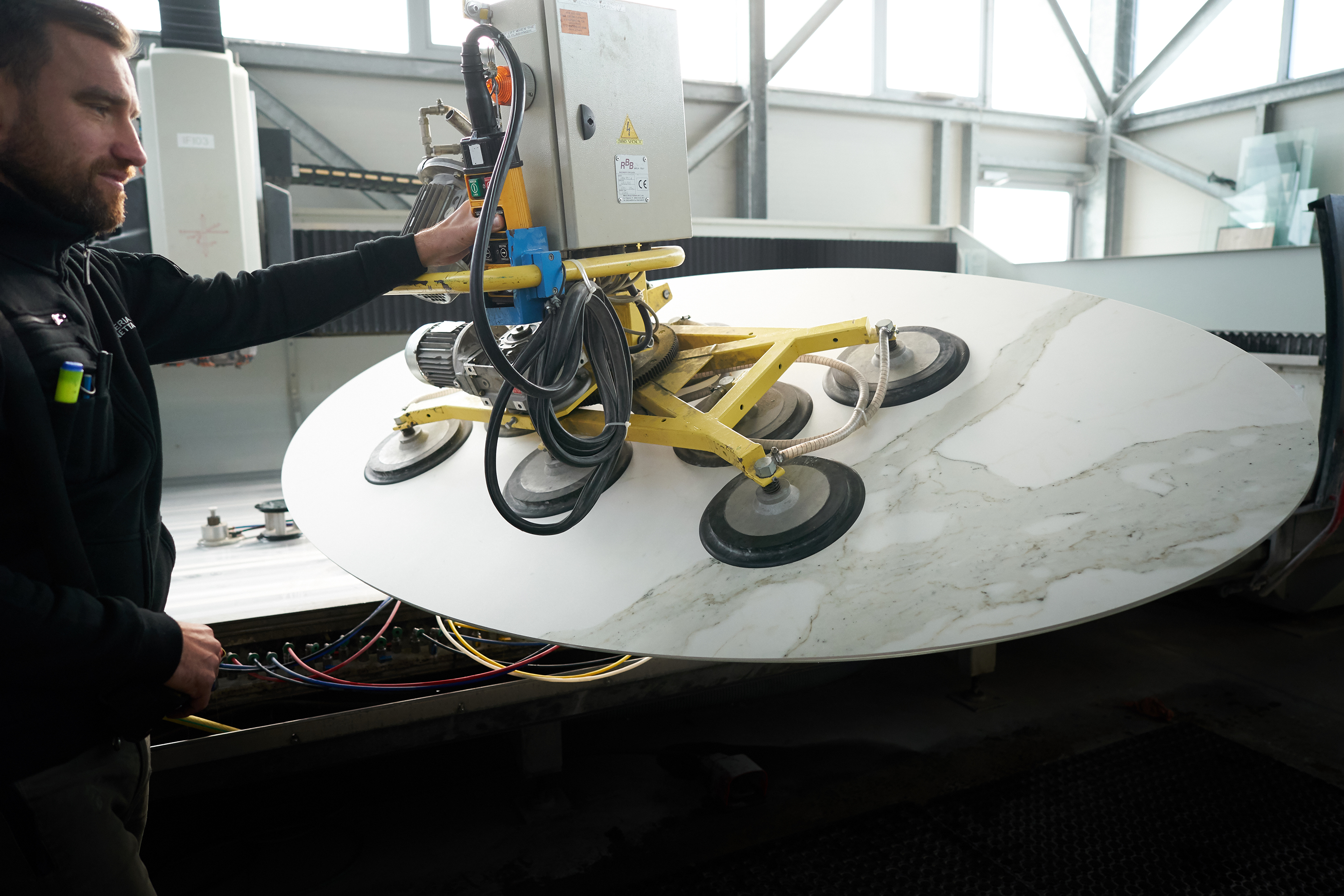 Vetreria Brunetta, strong of its experience in the glass industry, has long extended its skills to the processing of a material that today is widely used but, until a few years ago, substantially unknown among the building solutions.
It is from this new adventure that a new specialization was born: Vetreria Brunetta is equipped with a highly innovative production line for the processing of ceramics also starting from large slabs.
The solutions and processing possibilities are the widest and allow the transformation and lamination of ceramic materials (such as porcelain stoneware), up to the cutting, grinding and stripping of sintered stones.
One of the first applications in which Vetreria Brunetta decided to focus its energies and new skills is the production of porcelain stoneware tables: the custom-cut Gres slab is then laminated with a glass base, thus giving the aggregate a particular resistance.
Among the solutions offered, there is obviously no lack of tables entirely made of laminated or tempered glass (obviously custom-made).
The aesthetic result that can be achieved with the use of these materials is of high quality and is well suited to any environment: either with a classic or a modern design.
We let some images of our products speak for themselves and we invite you to contact our offices to study the solution that best fits your needs and for a personalized estimate.