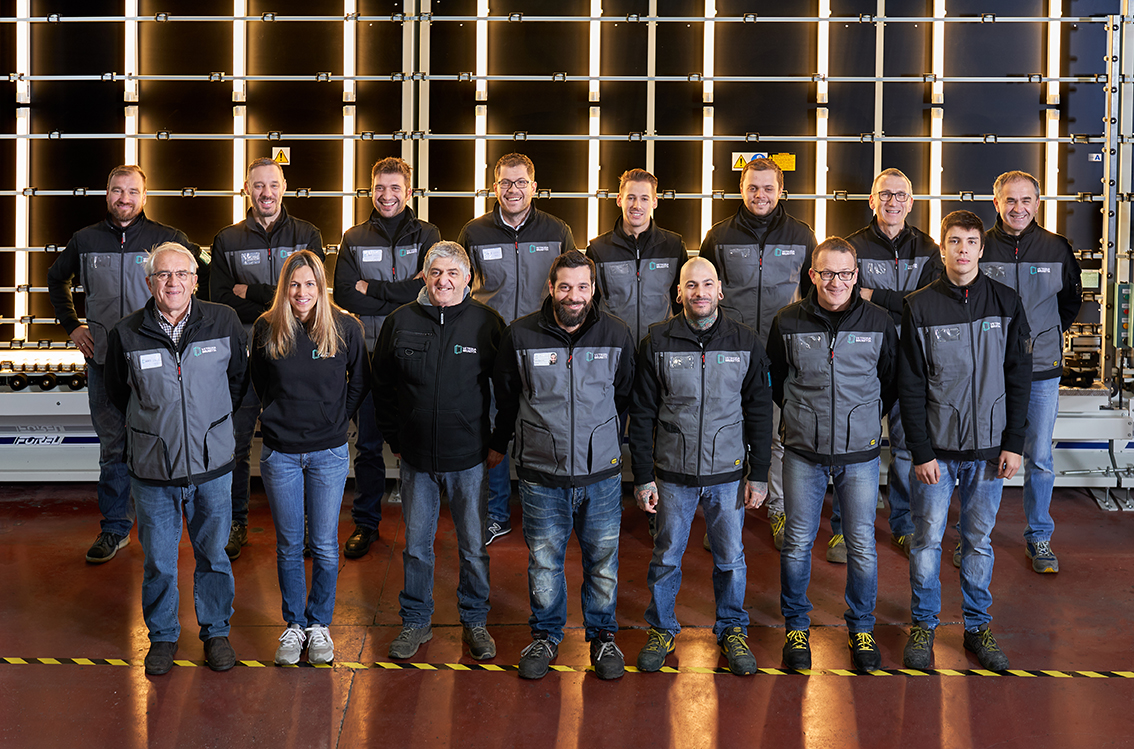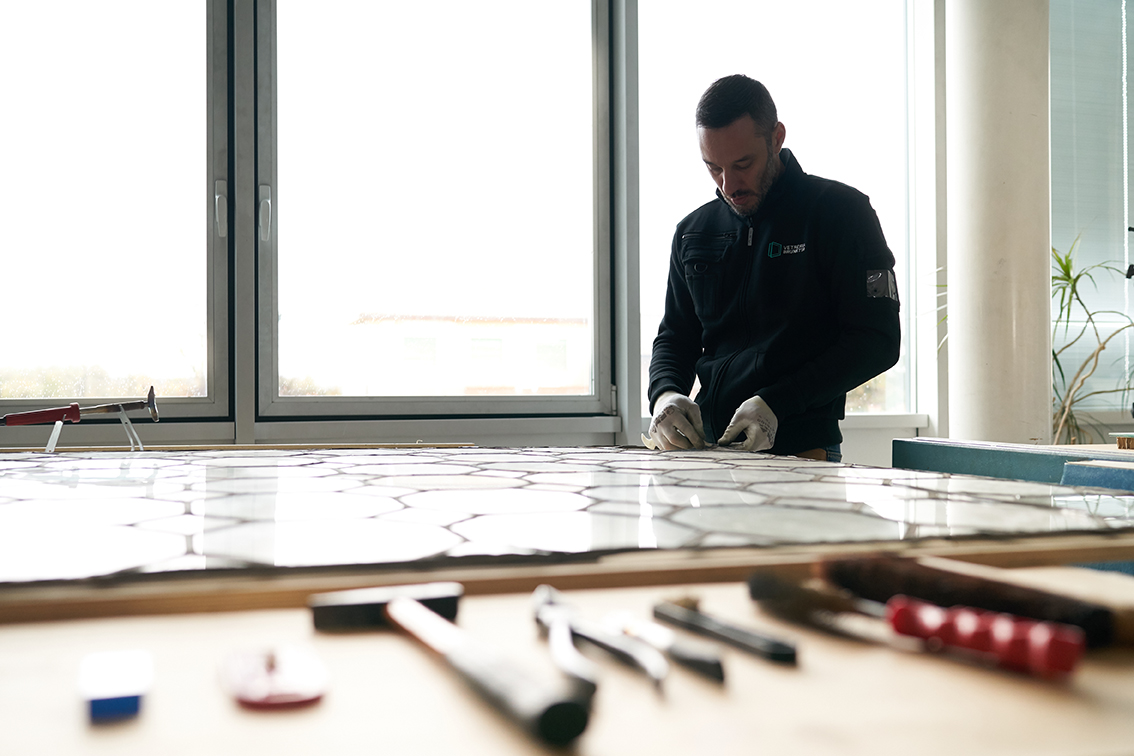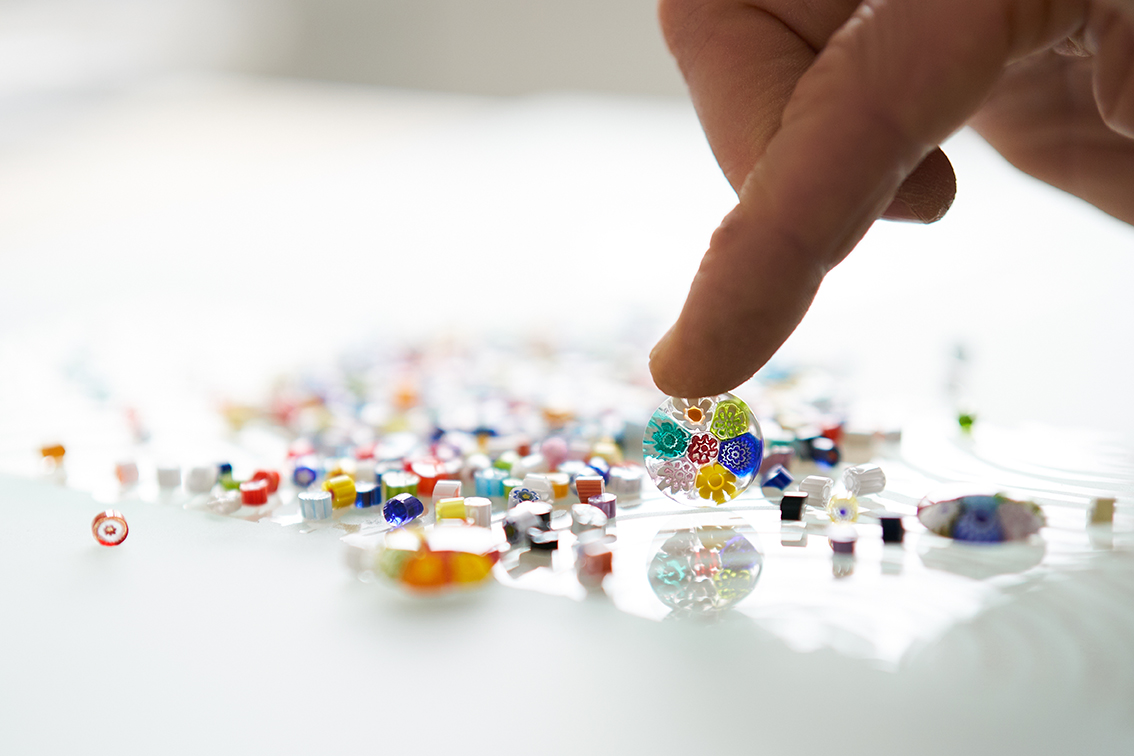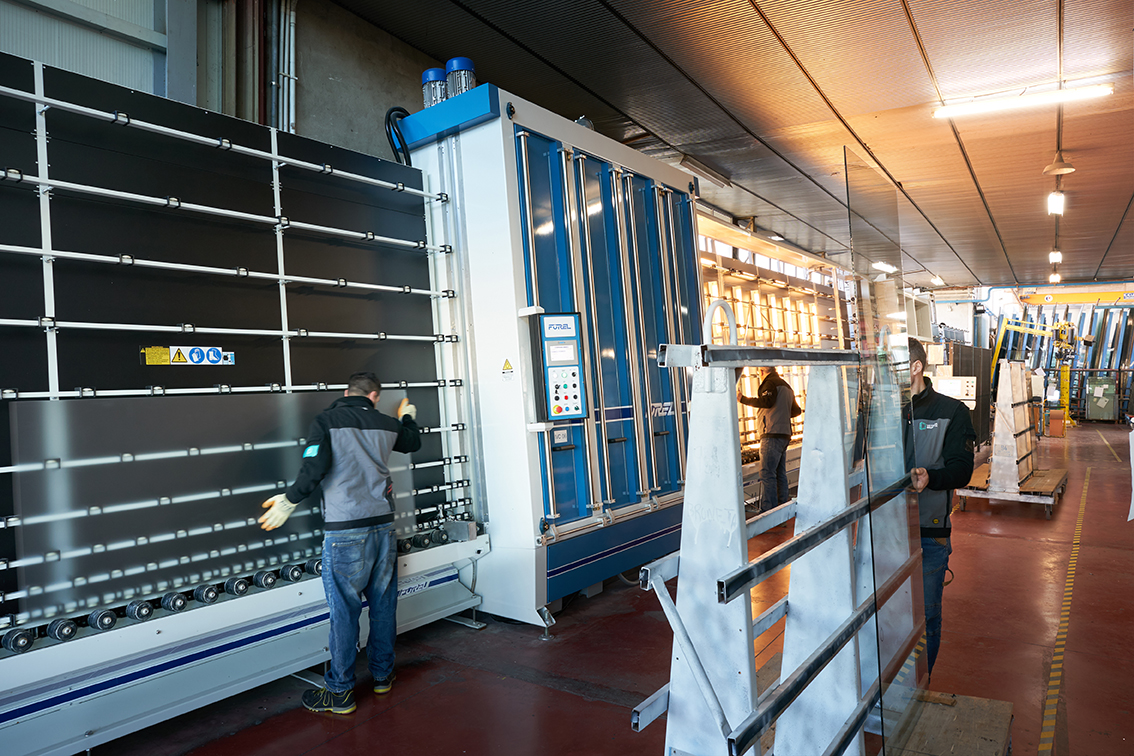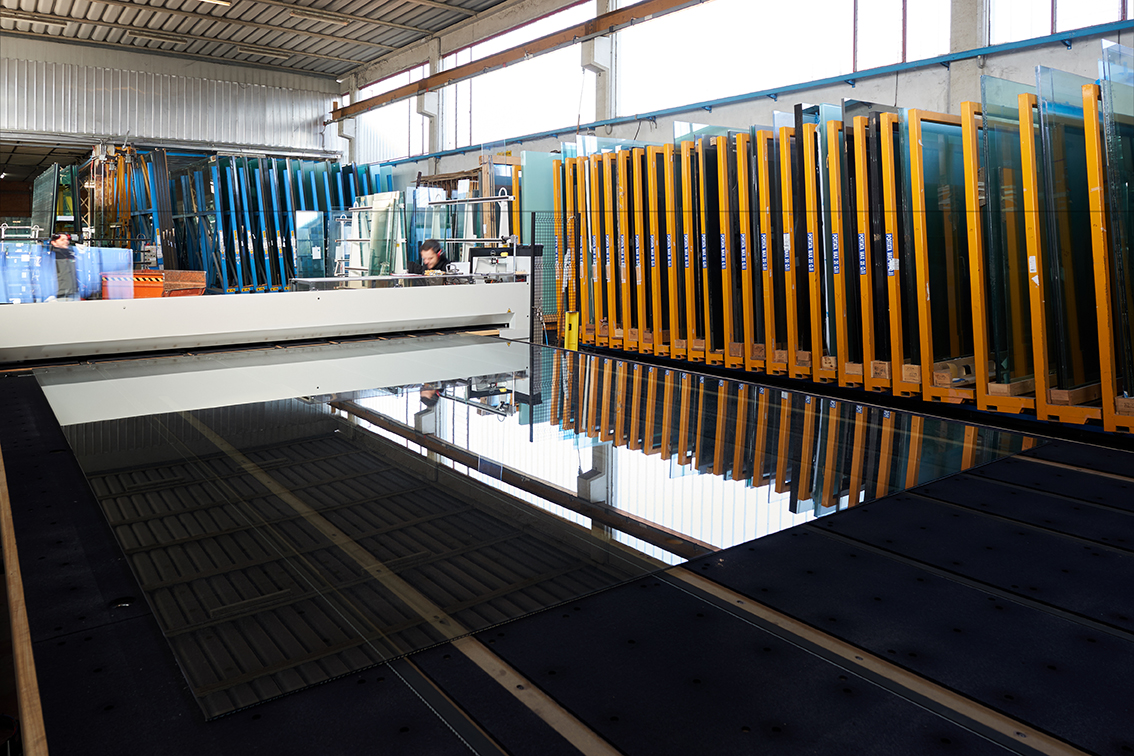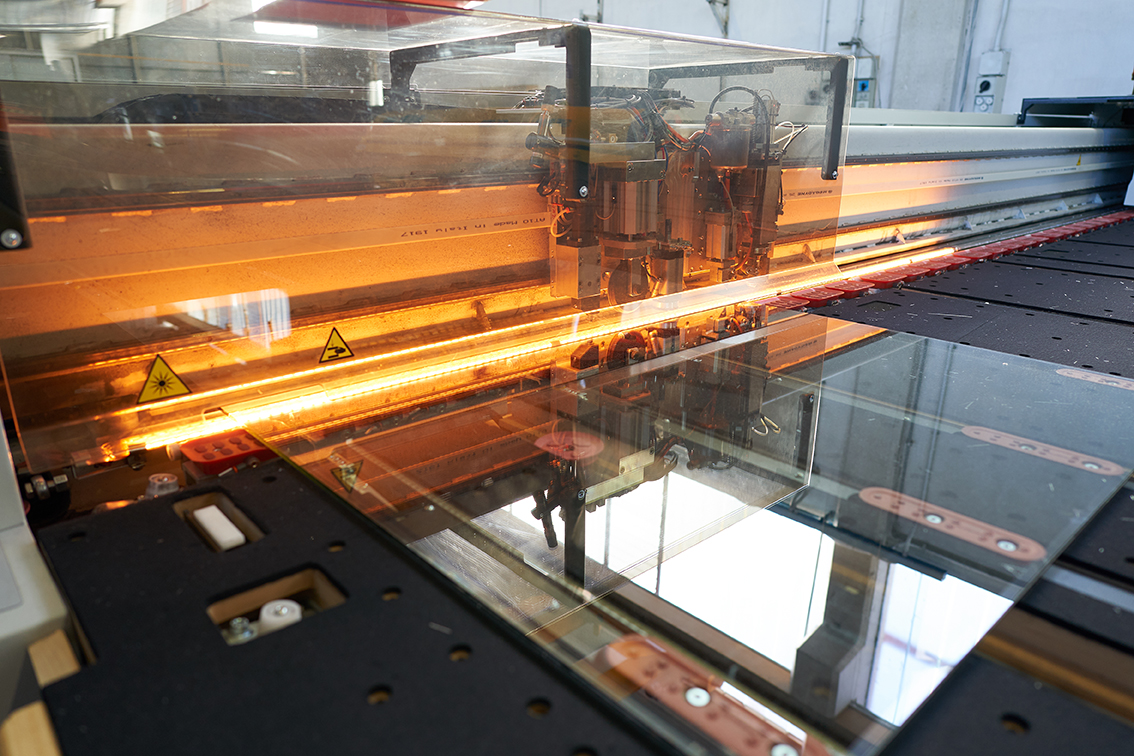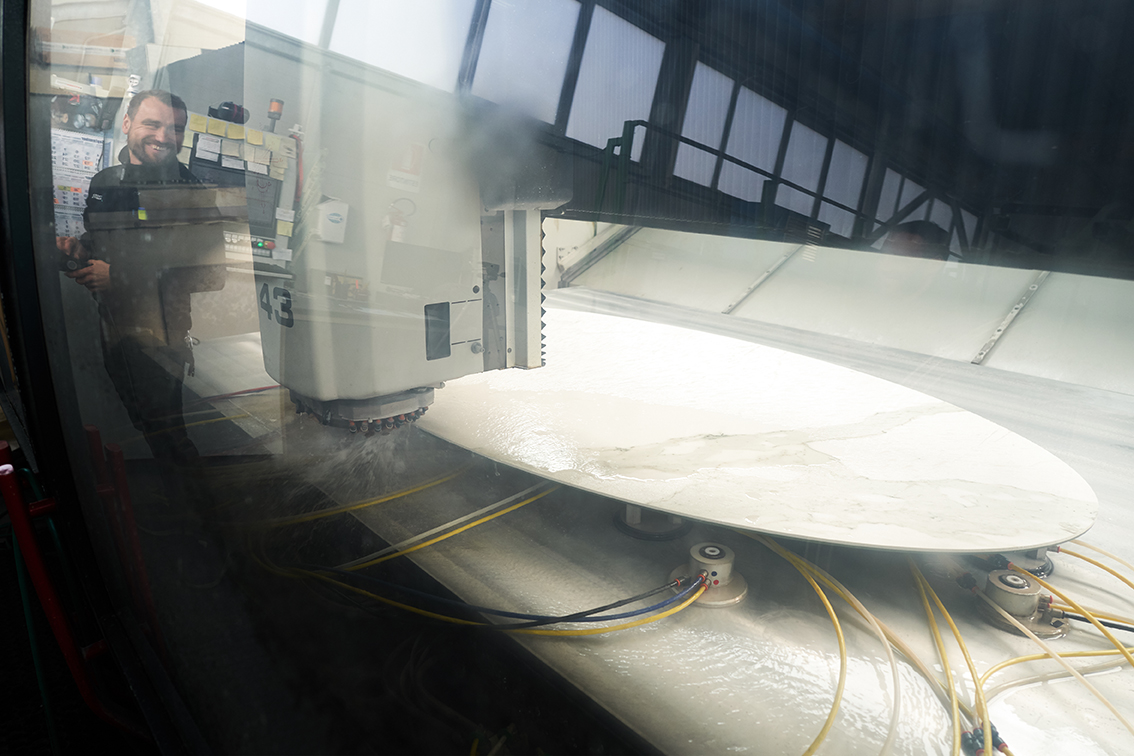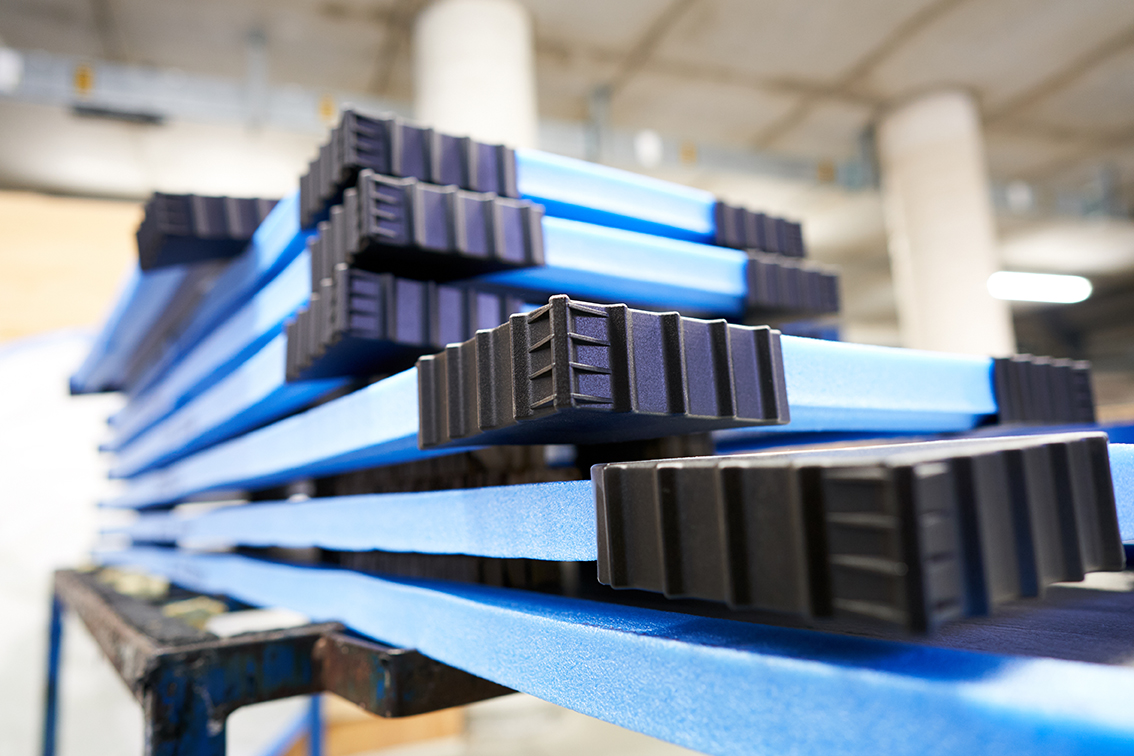 Vetreria Brunetta moves its first steps in 1970, when Adriano Brunetta decided to transform his passion for glass working in an entrepreneurial adventure. An adventure that has not yet ended and today sees a new actor, his son Alberto.
Alberto has followed in his father's footsteps, bringing with him the experience and knowledge acquired in almost fifty years of activity. However this is not just a look back into the past, Vetreria Brunetta is a company strongly focused on the future, on the implementation and use of all the latest discoveries and technical innovations.
It's with this spirit that today the company deals with the transformation, marketing and installation of flat glass, porcelain stoneware and sintered stone with customised applications that range from construction to furniture through architecture and art.
Vetreria Brunetta confronts its core business by weaving innovation and tradition, continuing to pass on the precious artisan techniques, source of pride for the made in Italy, and, at the same time, searching for innovations that, through the use of high quality materials, can guarantee a finished product of the highest standard.
Skills, tireless researches and improvements have allowed the Company to create a wide and customised range of products, with technical and artistic solutions that suits even the most versatile needs. You can satisfy your curiosity about how Vetreria Brunetta can meet your needs by visiting the sections of this site (architecture, forniture & design, contract, artistic glass).
Methodology
Vetreria Brunetta began, with a considerable effort made now a decade ago, a path of innovation and efficiency aiming to nothing else but quality.
Quality that starts from a careful choice of raw materials and continues with strict controls at every step of the production process in order to guarantee a high-end finished products that remain, however, completely customizable thanks to a production line that can be adaptable to the most heterogeneous needs of the clients.
Vetreria Brunetta it's not just that. Referring to UNI standards, it has set its activity in order to respect strict internal procedures to achieve a constant traceability of the product, its delivery time, the progress of production; ensuring that each order reflects in full the characteristics and timing planned in the design phase. The product can be traceable even after its delivery: all the finished products are equipped with an identification label that expresses their characteristics, applicable standards norms and production batch.
In short, a traceability and a warranty of quality that goes from the raw materials to the final installation and set up.
Infrastructure
Vetreria Brunetta , in its path of innovation and efficiency, has made important investments and can now count on a production cycle in which the quality of the process is guaranteed by a machinery park updated to the latest technical innovations.
We only appoint a few and we leave you the choice to contact our offices to discover the wide range of processes that we can perform:
Cutting tables Intermac and Bottero; 
Double glazing line For.el.;
Optical scanner Deltamax;
Straight line Lattuada;
CNC Work center Intermac;
Lamination oven Rcn;
Waterjet Intemac;
Sandblasting machine Fpe;
Glass bonding table Bohle;
Packaging Machine Mac Due.
Assistance
The continuous training of the technical staff guarantees an always updated professional assistance.
Through a punctual and rapid communication system we take care of the customer from the request for an estimate, through the design of the project and its final delivery, also providing a complete pre and post-sale documentation.
Partnership
The reliability and organizational efficiency have granted Vetreria Brunetta partnership with leading companies in complementary and related sectors, thus allowing an expansion of the products marketed and a further qualification as a contractor for avant-garde design names.
An example is the presence, among its partners and suppliers, of primary operators such as
Markets
The recent developments of the company and the continuous infrastructure investments allow Vetreria Brunetta to ensure attention in detail, precision and quality, particularly appreciated not only in Italy but also in other countries.
With the aim of preferring new markets and the export of its products, the company has recently refined the creation of special packaging, functional to safe shipments even over long distances ranging from business to business, to business to consumer with a wide range of customised choices.
Processing of porcelain stoneware and sintered stone
Vetreria Brunetta, using the skills acquired in fifty years of glass processing, wanted to turn to new markets, venturing in the transformation of a material which has now a large diffusion but which was almost unknown among the building solutions until a few years ago .
It is from this new adventure that a new specialization was born.
Vetreria Brunetta is now well equipped with a highly innovative production line for the processing of ceramics, also starting from large slabs.
The solutions and the techniques are the widest and allow the transformation, the lamination and the processing of ceramic materials (such as porcelain stoneware), up to the cutting, the grinding and the excavation of sintered stones.
The applications are almost endless. We can range from simple furnishing solutions (architectural details, tables, etc.) up to entire customised solutions in the building field: steps and stairways, custom-sized panels for bathroom coverings and shower trays that you can combine with our shower glasses.
We invite you to contact our technical office for a assessment of your projects.