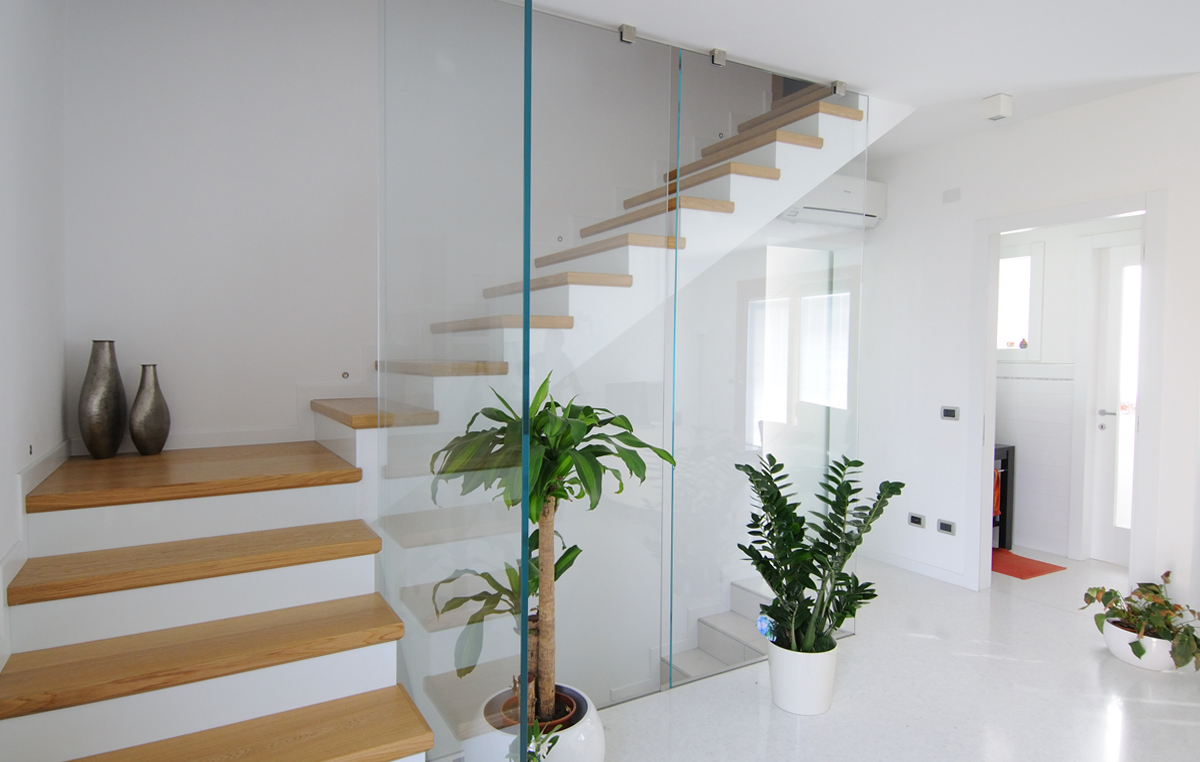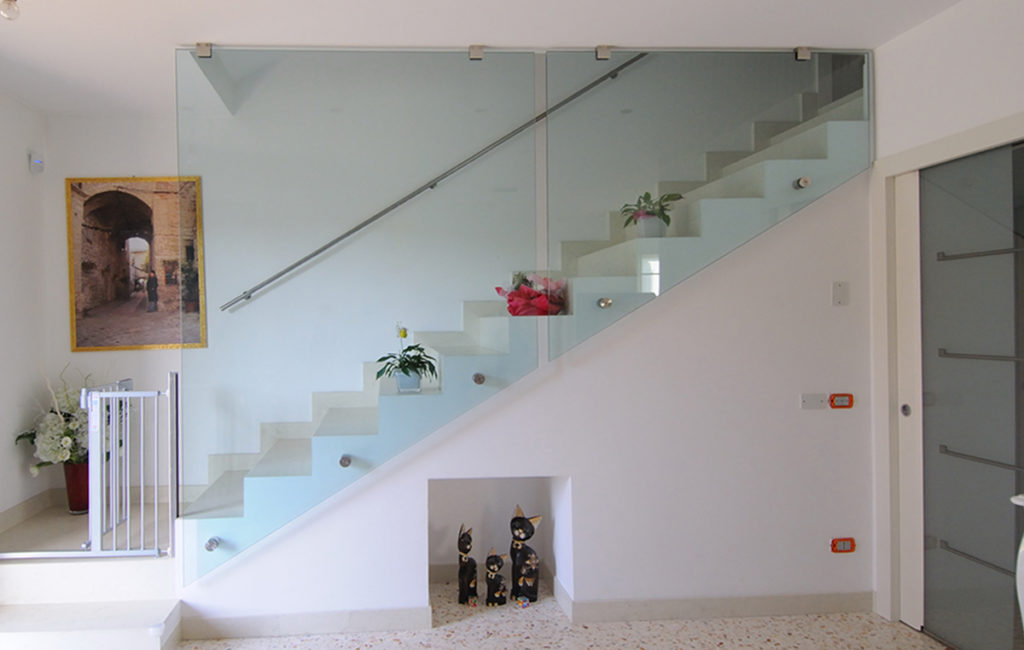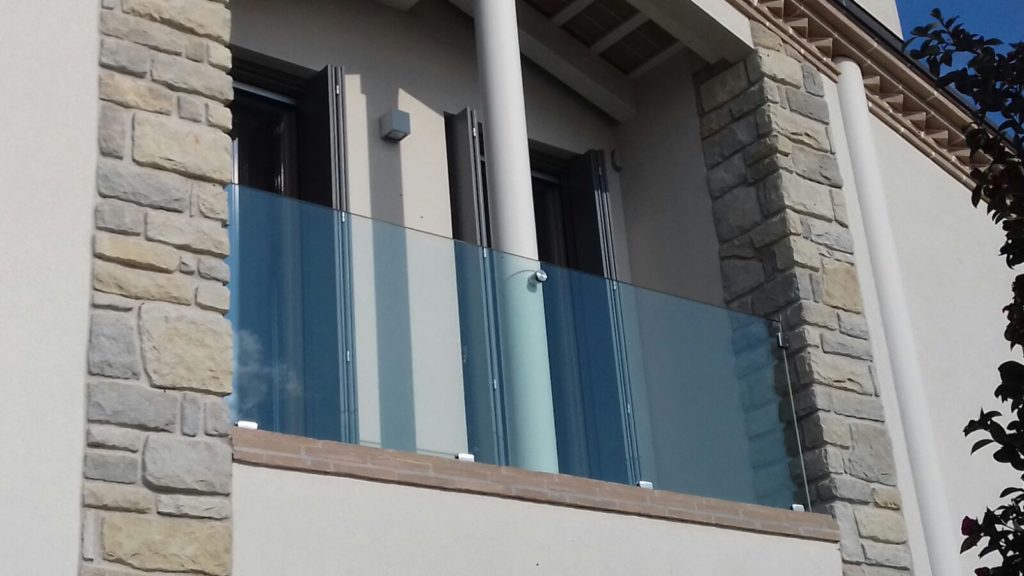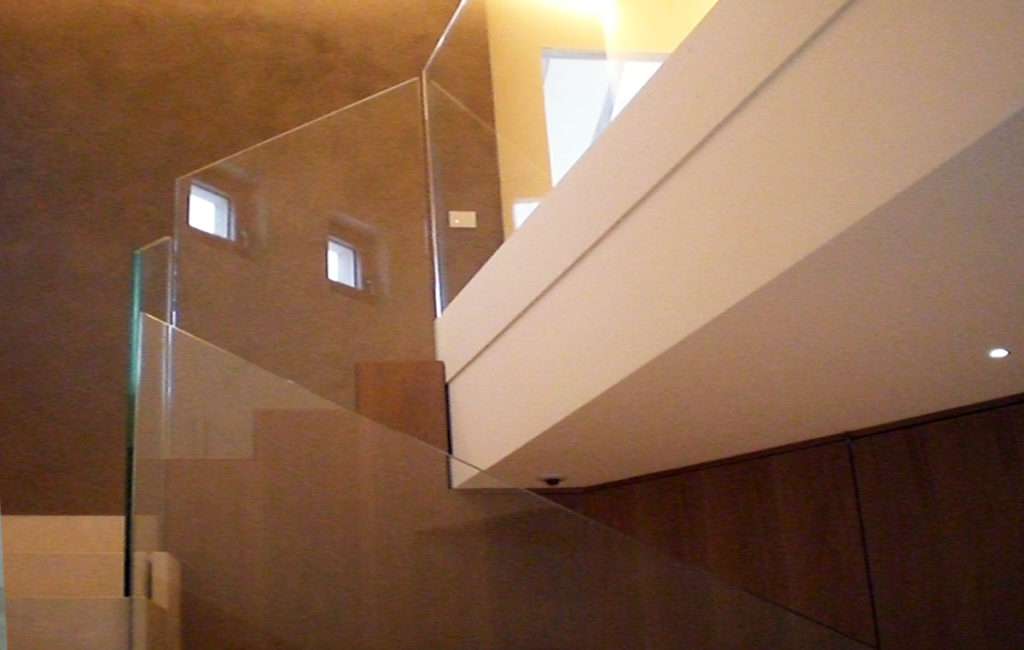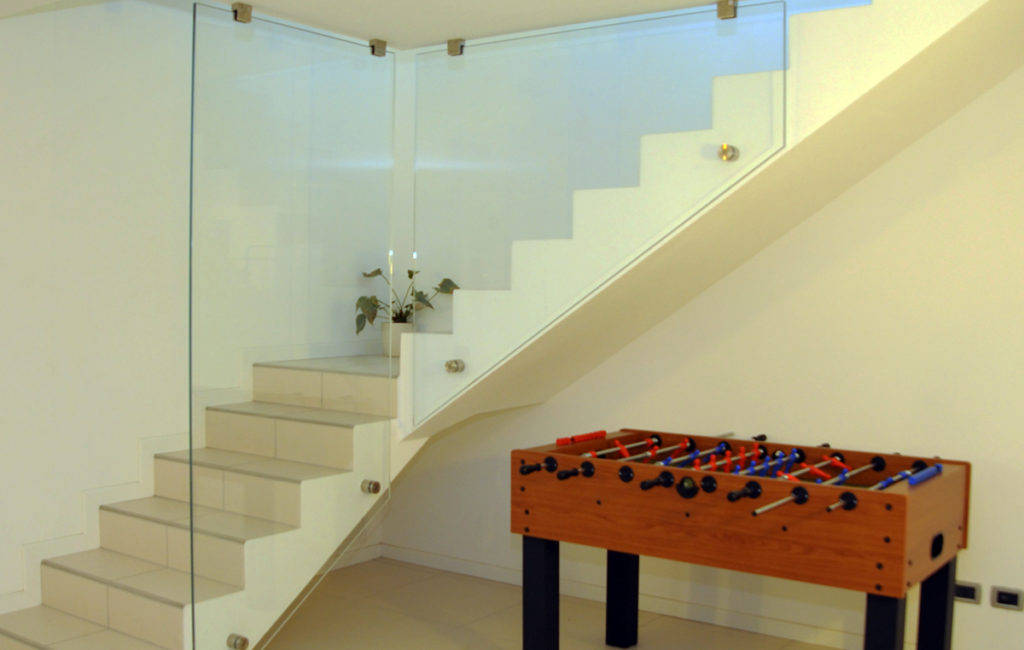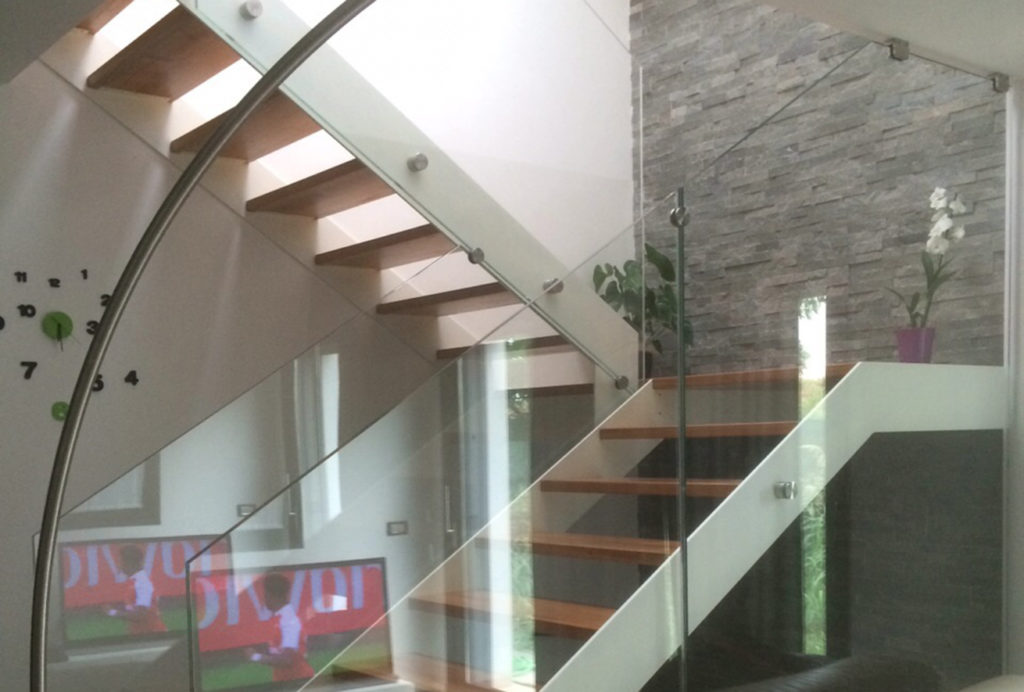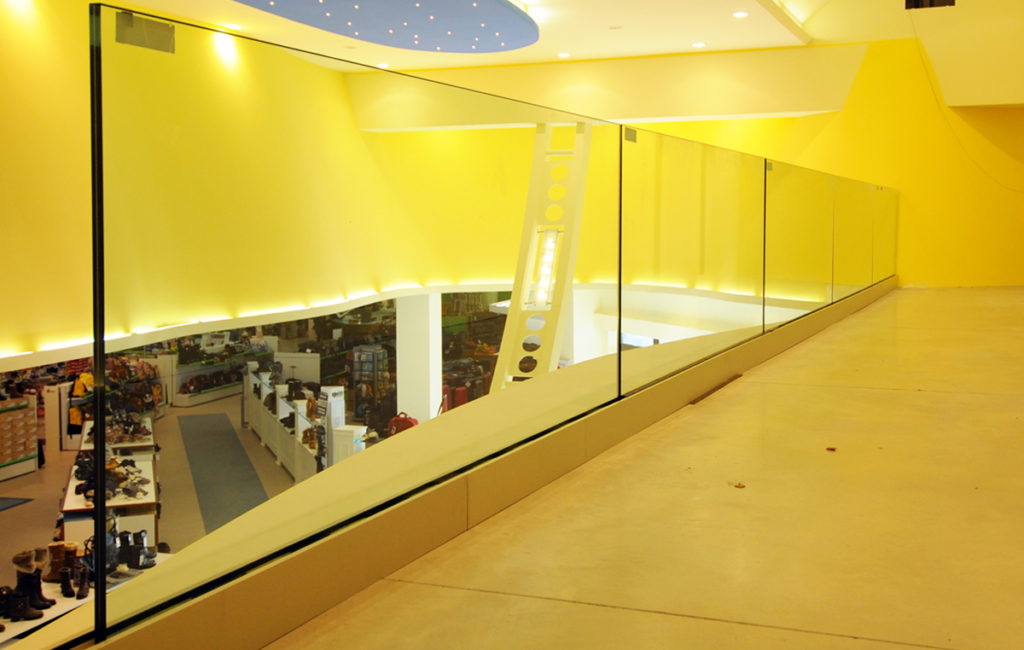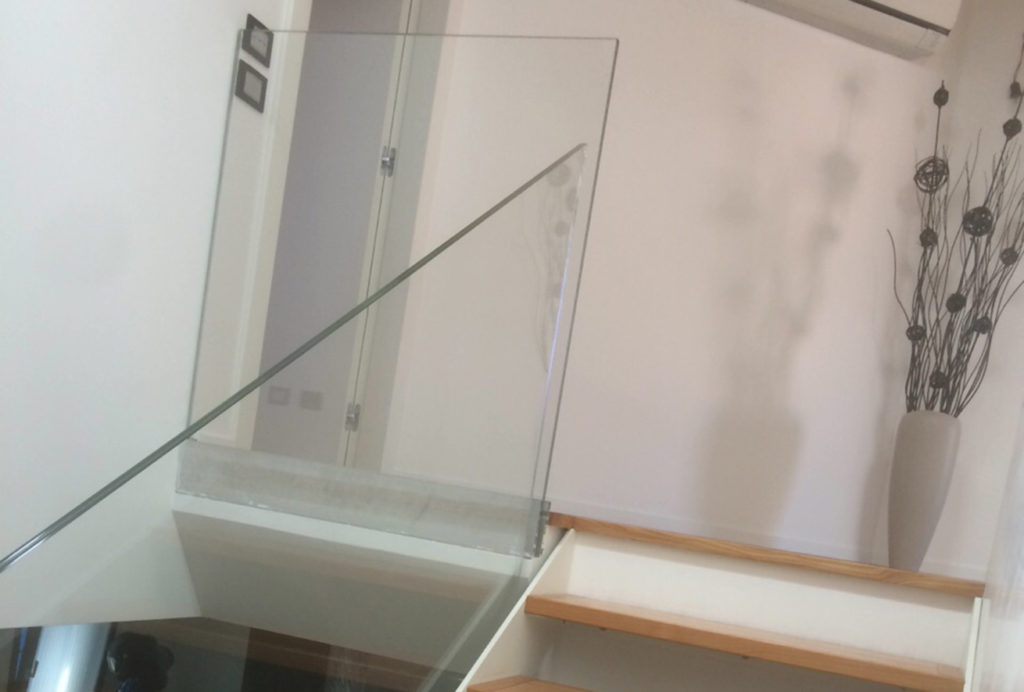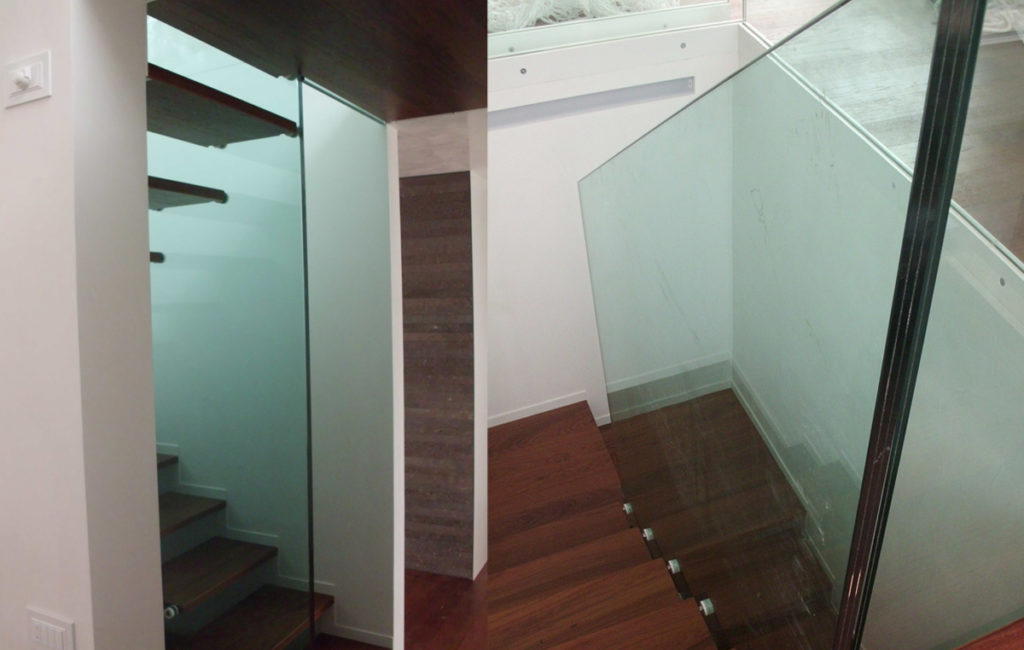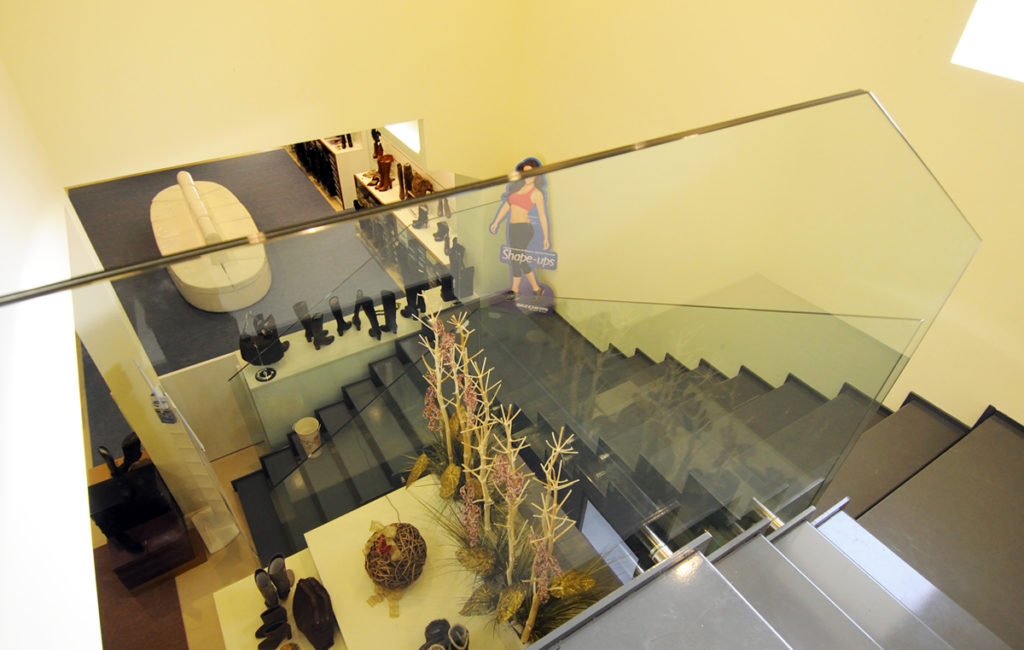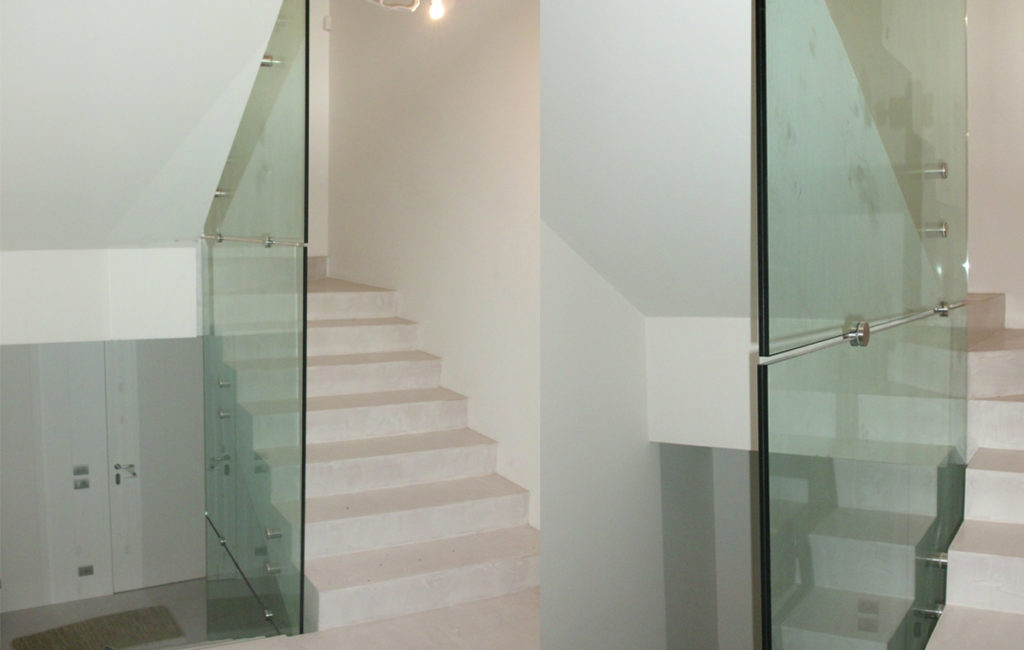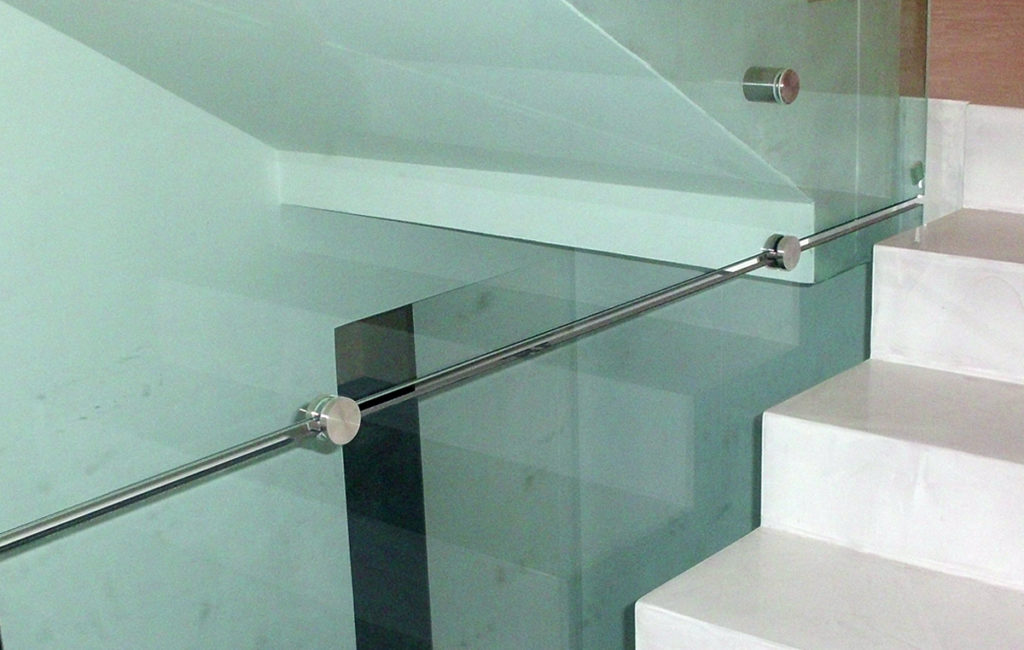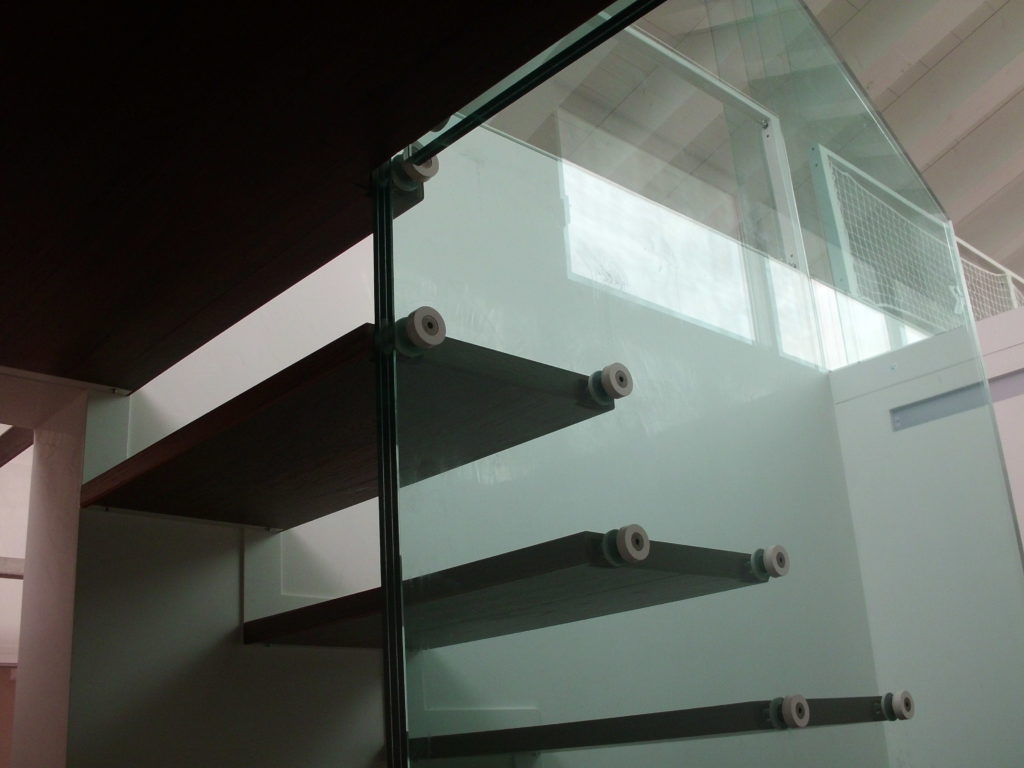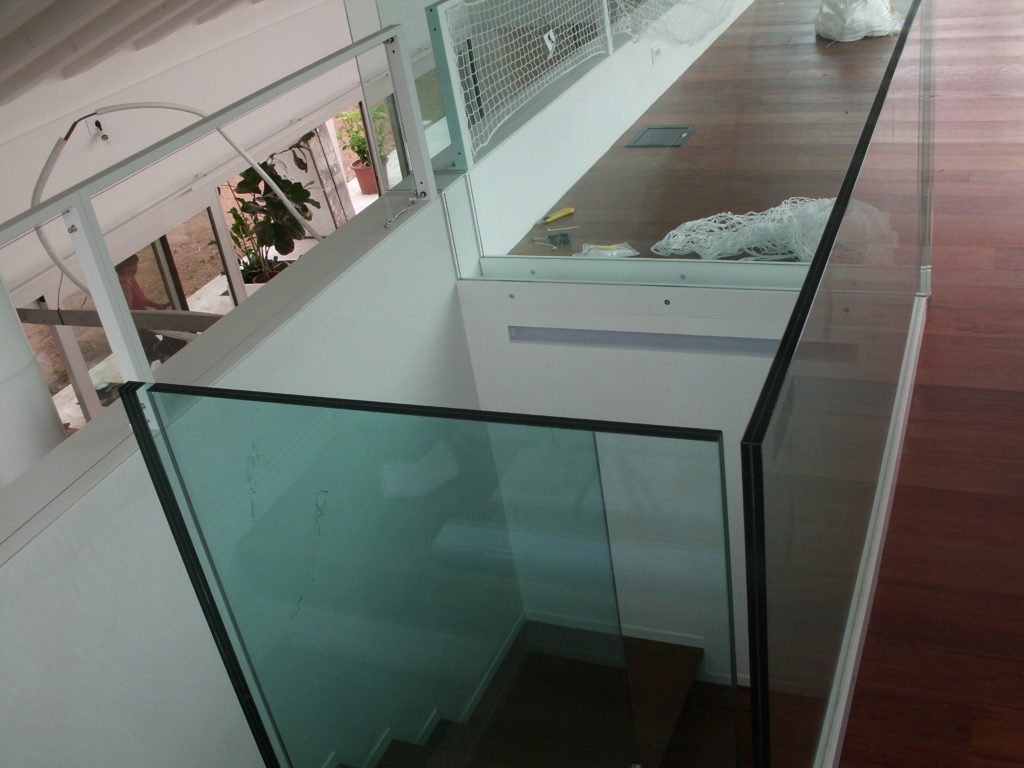 Vetreria Brunetta has specialized in the construction of components for stairs and parapets: from steps and balustrades to handrails.
The systems are developed with particular attention to their design that we want innovative and high quality. Our technical office is at your disposal for any advice on solutions and materials.
As previously anticipated,Vetreria Brunetta is specialized in the processing of glass and porcelain stoneware with the possibility to combine their use (for example, stoneware for the steps and glass for the handrail) to obtain the best aesthetic result (without forgetting security).
In the catalogue you can also choose from a wide range of accessories selected by Vetreria Brunetta with particular attention to design and ease of installation.