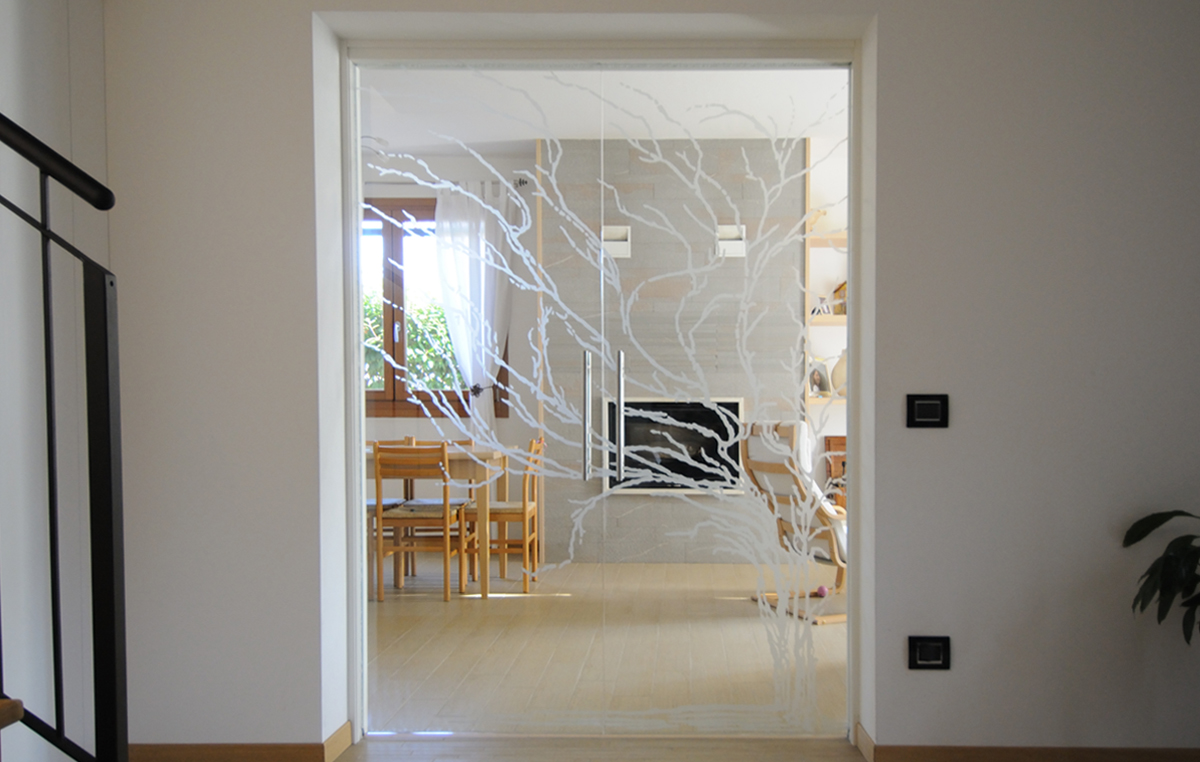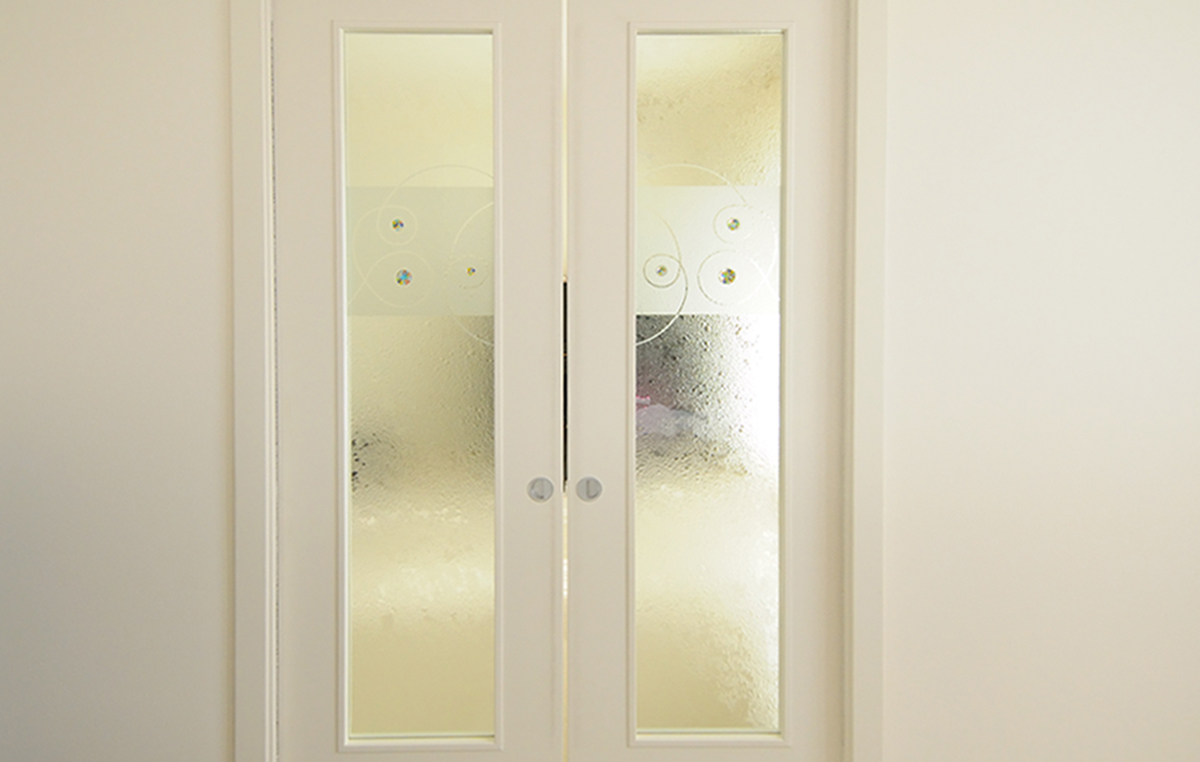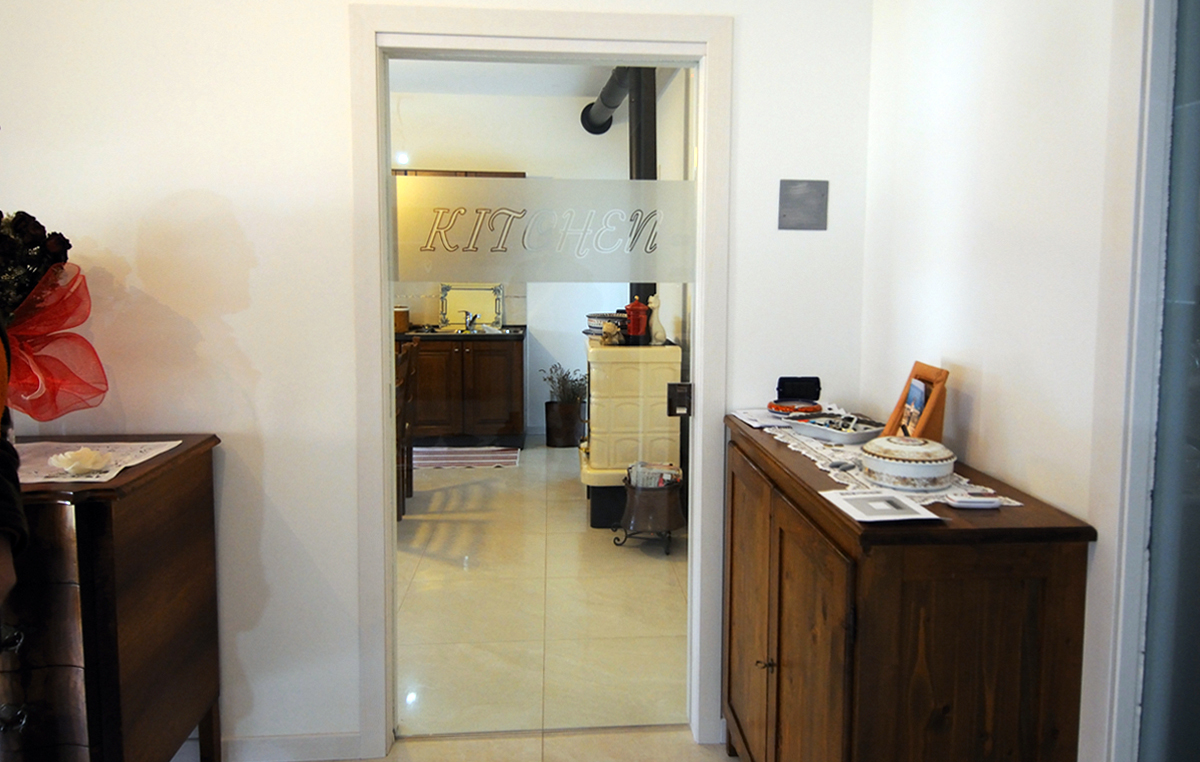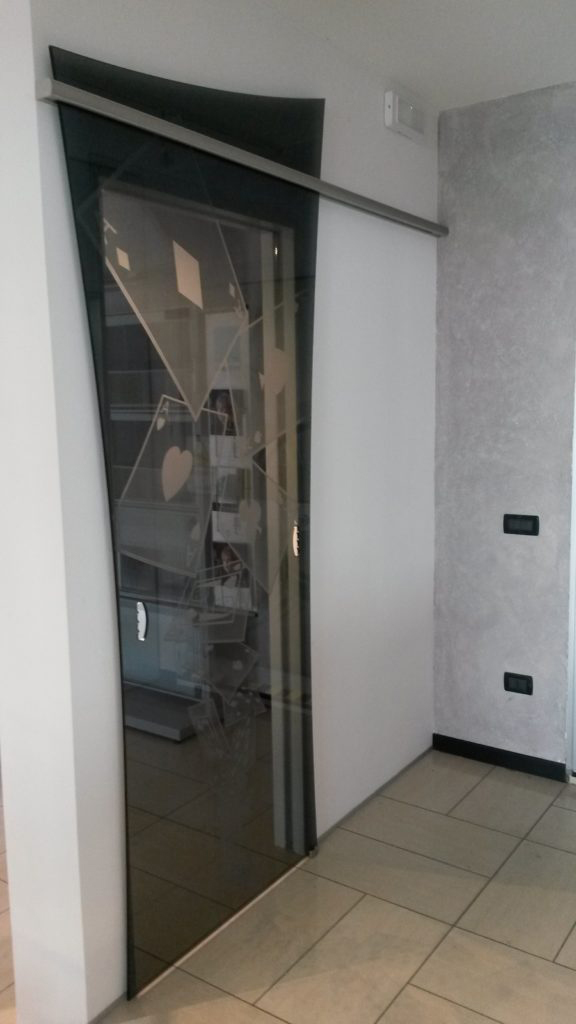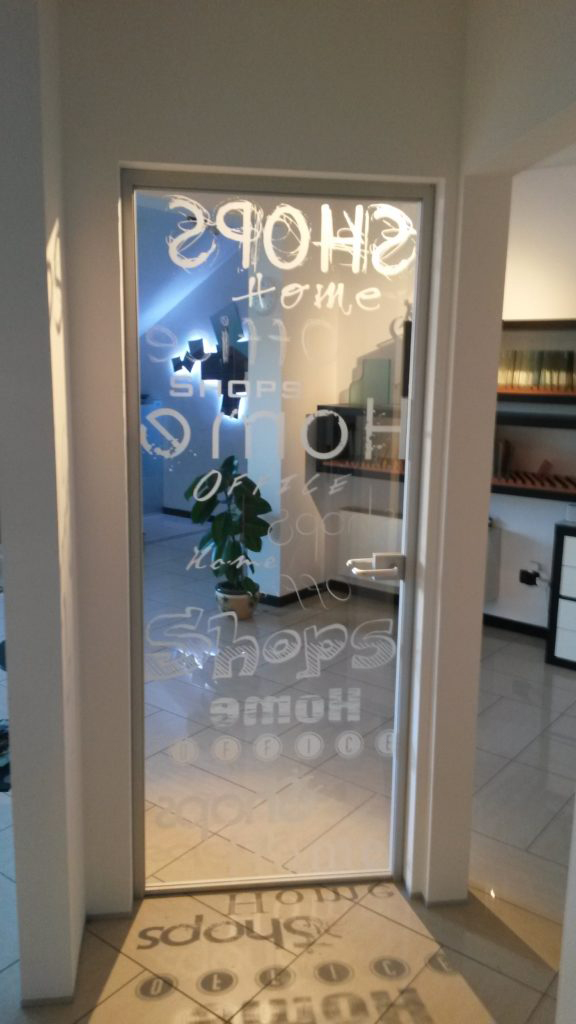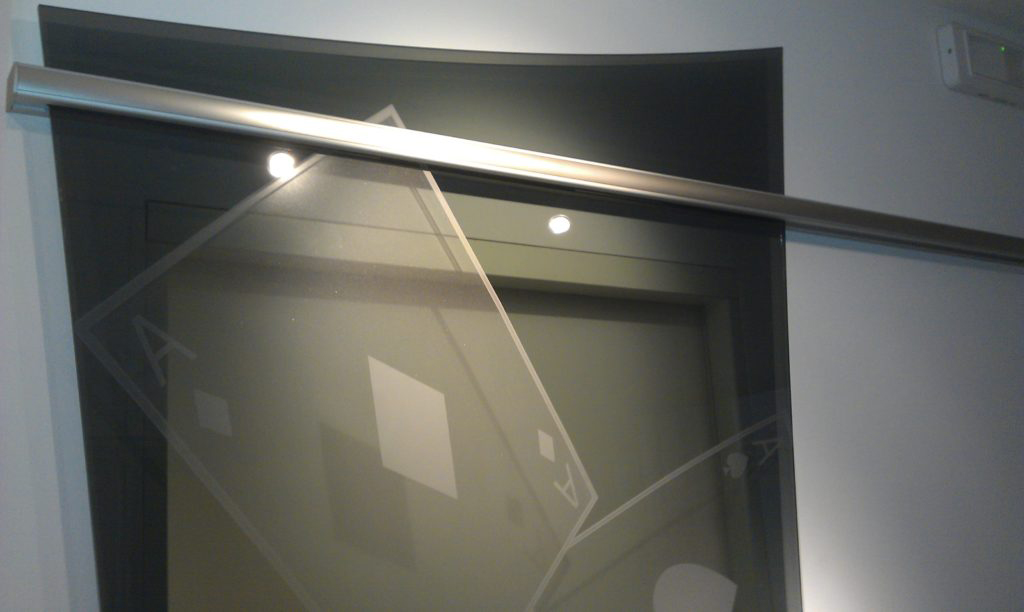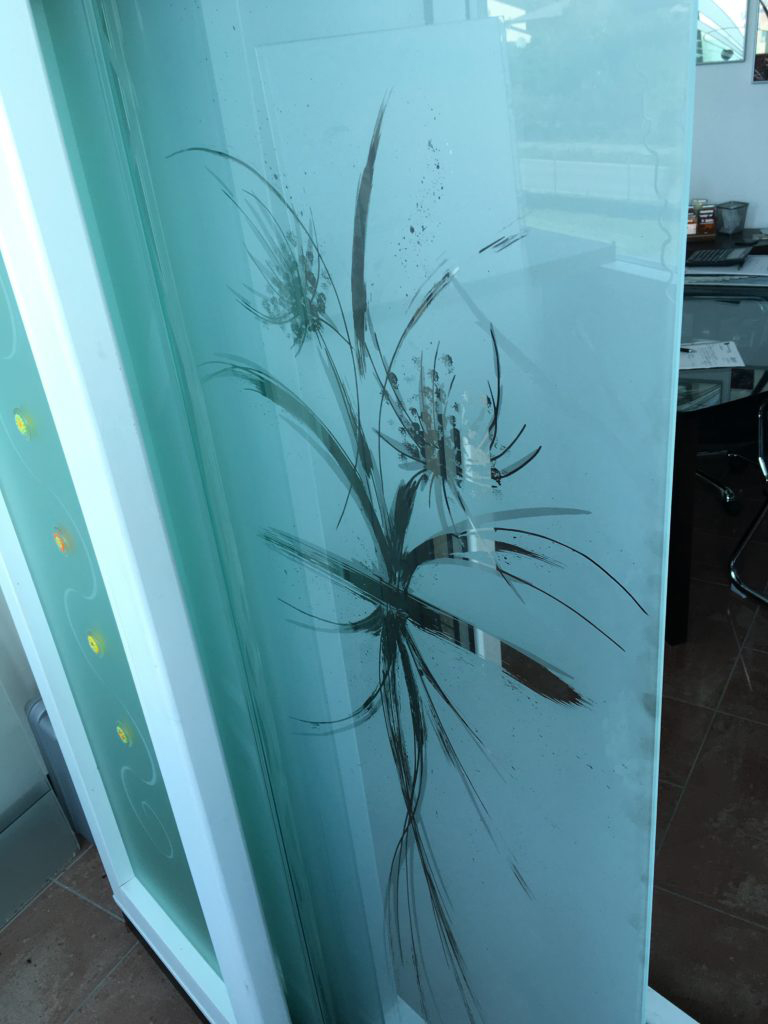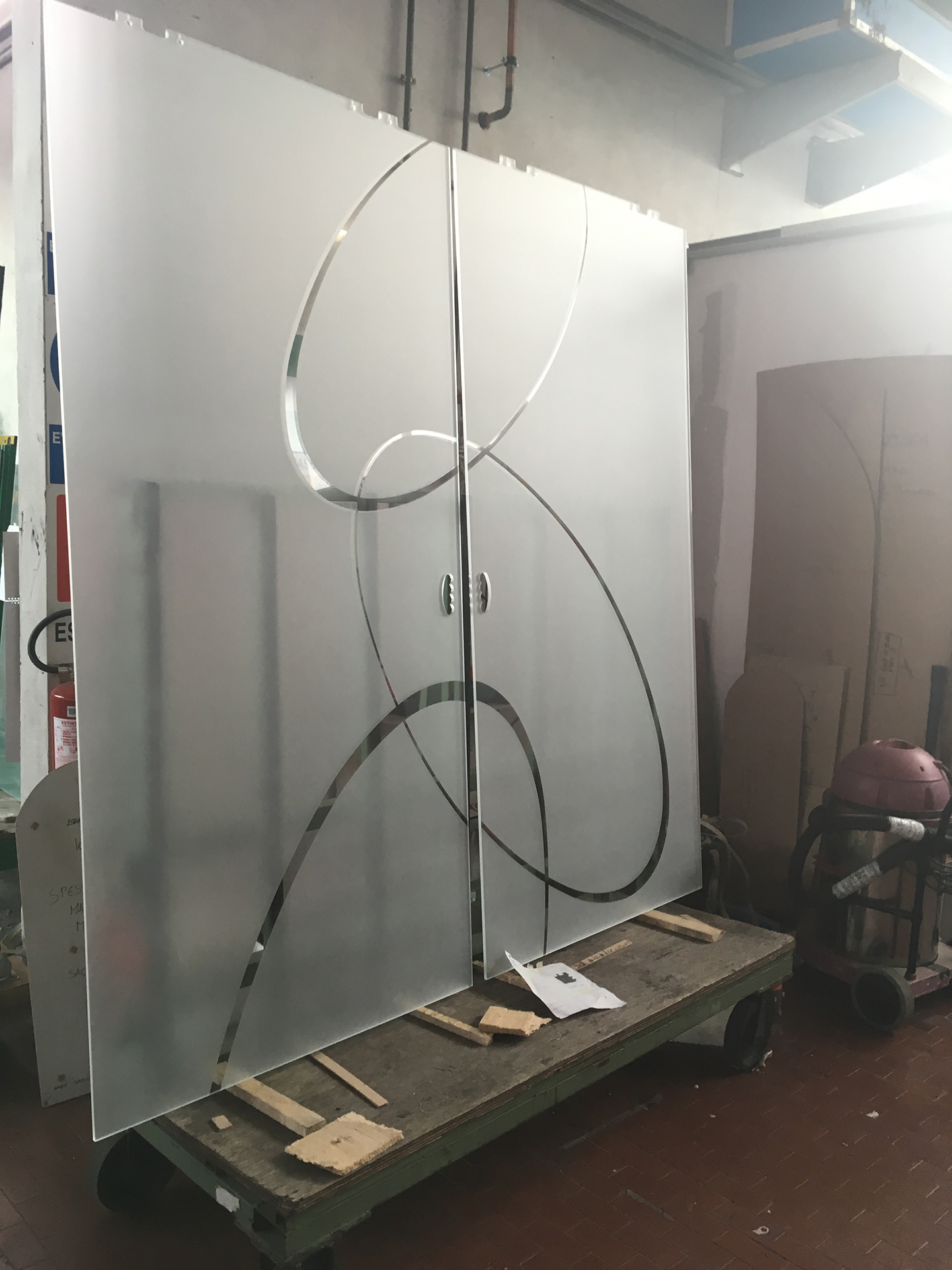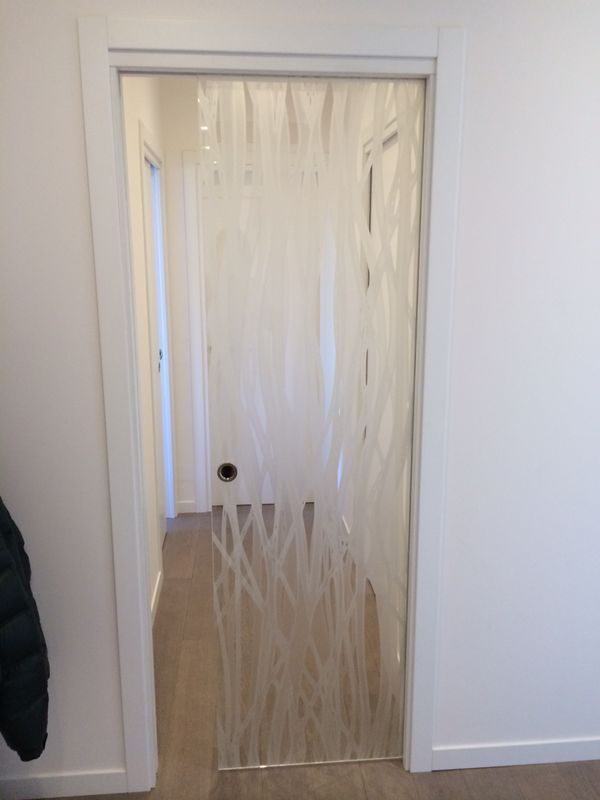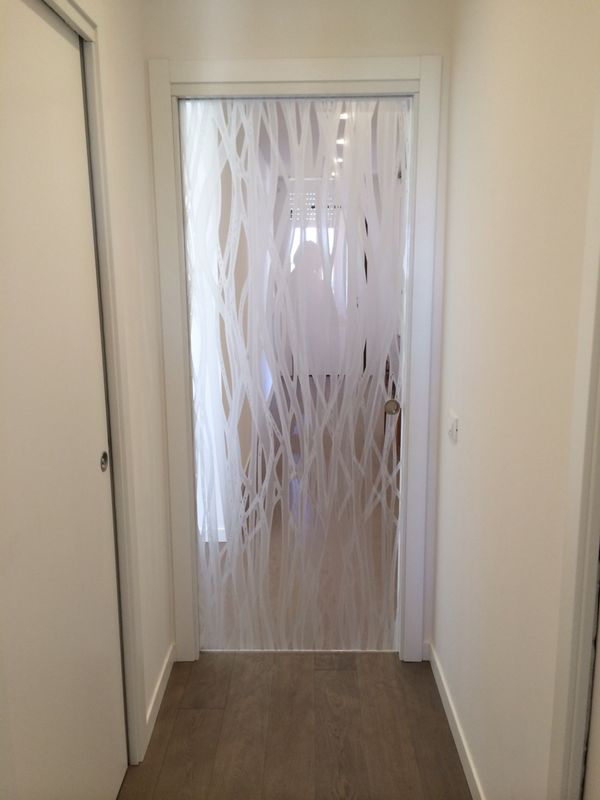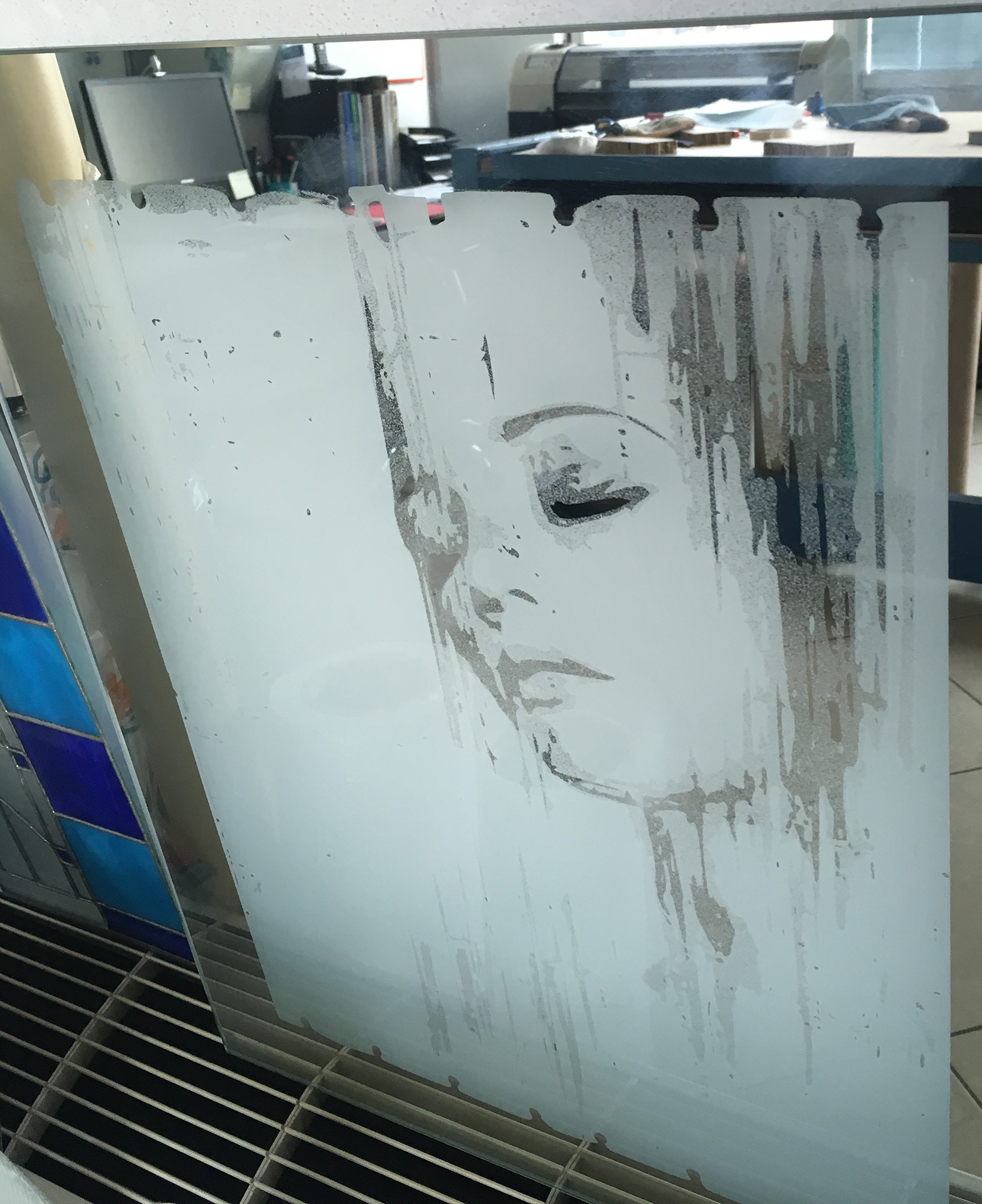 Vetreria Brunetta, in its versatile offer, has – through a constant R&D – matured a specific competence in the artistic transformations of flat glass and, in particular, in the sandblasting technique.
It is worth remembering that sandblasting consists of a mechanical process that allows the surface to be eroded to obtain decorations, drawings and special effects.
It's a very versatile technique for creating levels of progressive transparency. In fact, sandblasting is divided into three macro categories: 
– light: glass maintains sufficient transparency to distinguish shadows and colours;
– opaque: sandblasting masks the colours but it is still possible (even if to a lesser extent than the light one) to glimpse the shadows;
– engraved: a bas-relief effect is created in the face of the glass which gives the desired shape a three dimensional mark. This technique peculiarity is creating effects of refraction of light that are missing in other forms of sandblasting.

Each of them can be applied on different portions of the same face of a glass and, therefore, the effects that can be obtained are the most varied and customizable.
Without forgetting that the same motif or design can be:
– positive (using the part not intended to be sanded, that is the transparent one, as a contour of the chosen design);
– in negative (using the sanded part as "contour": so as to achieve the desired patterns or designs by means of "transparency").
Materials and colours

The sandblasting technique is suitable for being used on a very wide range of possible glass "bases".
We name only a few while expecting you to propose us new challenges:
– the insulating glass wall of windows and doors (the sandblasting made to one of the protected faces inside the insulating glass won't be affected by normal wear and tear);
– the monolithic flat glass of any type and shade;
– laminated glass: in this case lamination takes place directly in the furnaces of Vetreria Brunetta and the personalizations are enriched with further possibilities. Coloured materials can be used in the gluing film (with a choice that really embraces almost the whole "palette") to obtain shades effects that can be adapted to every need.
The sandblasting technique, in other words, is suitable to be used in all glass applications (respectively, in building interventions and in the artistic field).
Here it will be sufficient to remember the main ones:
– entrance doors made of glass;
– windows (in single glass or in insulating glass);
– glass interior doors, as well as any interior door with glass inserts;
– glass dividing walls (for example spaces in "open-office" structures);
– glass balustrades and handrails (as well as those made with simple glass inserts);
– mirrors and every accessory of glass furniture.